The PAMAS S40 AVTUR is a portable particle counter for the analysis of turbine fuels, petrol and diesel.
The S40 AVTUR has its own device-specific analysis method that has derived from the Energy Institute London, namely IP 577. The S40 AVTUR instrument fully complies with DEFSTAN 91-091 and IP 630 (formerly IP PM FA). A wear resistant ceramic piston pump guarantees a constant flow. With a simple-to-use touch screen user interface, operation is easy and intuitive. The system is equipped with an integrated battery for more than three hours operation and a data storage of more than 4000 measurements. The samples can be taken from bottles without pressure or pressurised up to 6 bar. Real time sample measurement data can be printed during the analysis and also be revisited and printed at anytime at a later date.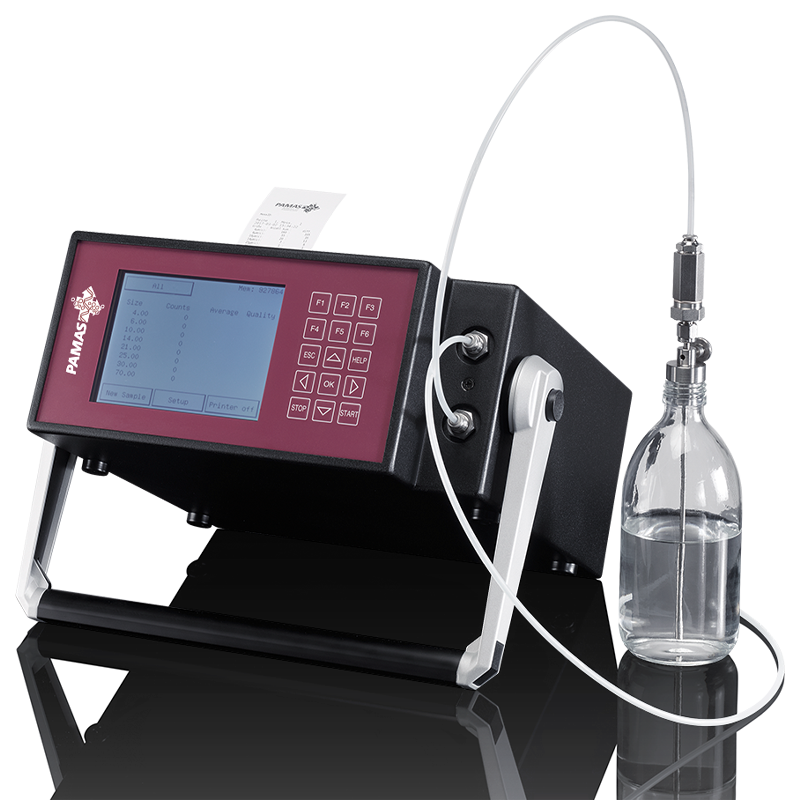 Particle sensor: PAMAS HCB-LD-50/50
ISO 11171

ISO 4402

ISO 4406

SAE AS4059

NAS 1638

GOST 17216
* in connection with PAMAS PMA software.