The PAMAS S40 GO AVTUR is a portable particle counting system for aviation turbine fuel that is integrated in the rugged case PAMAS GO specially developed and designed for harsh environments.
The PAMAS S40 GO AVTUR has its own IP method (IP577), that was drafted, validated and published by the Energy Institute in London. This guarantees highest quality of the method and best compatibility with other methods for contamination control. The method IP 577 has been included in revision 7 of the DEF STAN 91-091 published by the UK Ministry of Defence.
The rugged and resistant PAMAS S40 GO AVTUR portable particle counter is built to meet the demands of the harshest environments and can be used for field analyses and for laboratory measurements. A wear resistant ceramic piston pump guarantees a constant flow. With a simple-to-use touch screen user interface, operation is easy and intuitive. The system is equipped with an integrated battery for more than three hours operation and a data storage of more than 4000 measurements. The samples can be taken from bottles without pressure or pressurised up to 6 bar. Real time sample measurement data can be printed during the analysis and also be revisited and printed at anytime at a later date.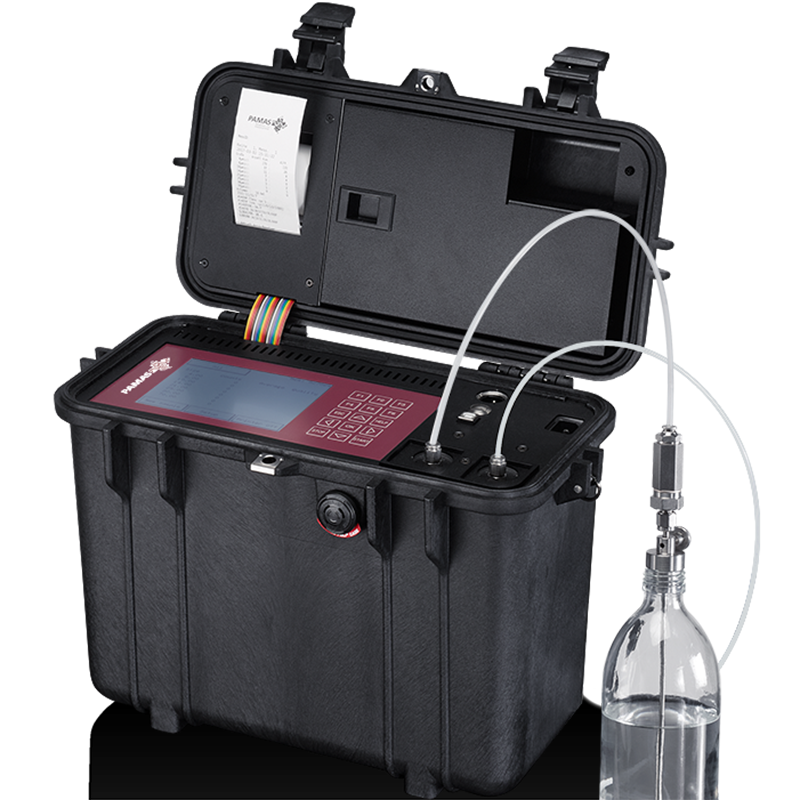 ISO 11171

ISO 4402

ISO 4406

SAE AS4059

NAS 1638

GOST 17216
* in connection with PAMAS PMA software.