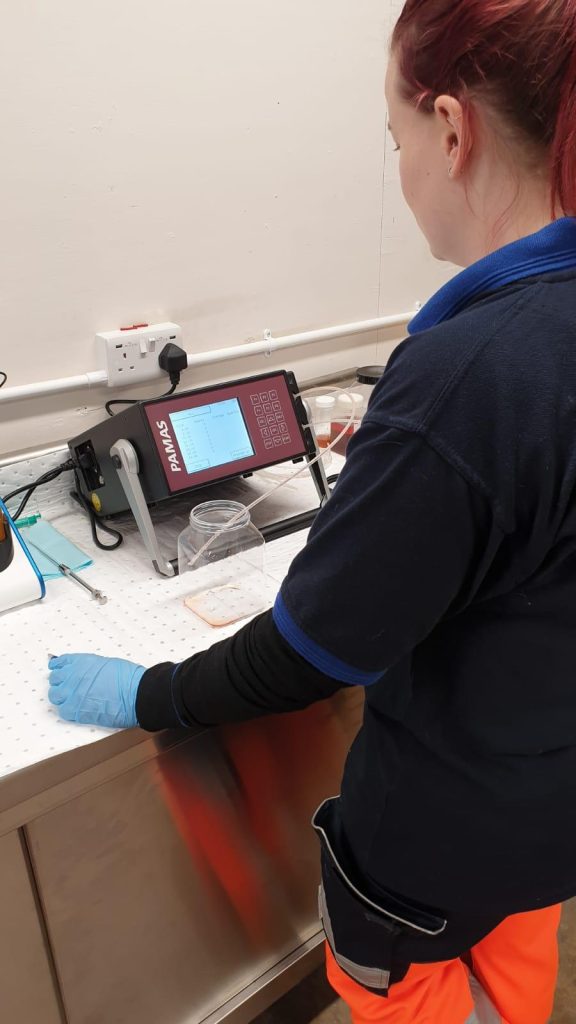 New PAMAS sensor integrator Reynolds Contamination Control has made its first delivery – to fuel conditioning and testing experts Contaminated Fuel Conditioning Services (CFCS).
Until now Shropshire-based CFCS has been relying on older kit to test fuel onsite at customers' premises. But the PAMAS S40AVTUR particle counter was the obvious choice for CFCS Director Kevin Harrison to comply with the latest fuels IP  577 and IP PM FA standards.
Kevin explained: "We are a small, agile company competing with some big, well-resourced players – including laboratories – and we obviously must ensure that we are totally compliant.
"Yet our strength is that we work onsite – and we all understand the mechanisms we're working with. Samples sent off to a lab are all very well but the person doing the testing there rarely knows exactly where that sample came from. We can go back through the system and identify any compatibility issues.
The PAMAS S40AVTUR is already proving its worth for Kevin and his team. Easily transportable, much of CFCS's testing takes place in one of the company's vehicles at the customer's premises – whether it's docks, rail yards or logistics distribution hubs. All onsite testing though conforms to the required (ISO 11171, IP  577 and IP PM FA) standards.
CFCS is already an established Reynolds Contamination Control customer – using RCC's The Link system to offer its customers fluid cleanliness traceability.
RCC Technical Director (Sensors) Wayne Hubball said: "We're delighted that we can now offer long-standing customers like CFCS products from PAMAS – a company with an enviable reputation for quality and precision.
"The S40 is a truly remarkable piece of kit that was a gamechanger when it was introduced in the 1990s – with its touchscreen and weight of less than 10kg – and has undergone continuous development since then and with the introduction of the S40AVTUR with calibration standards to ISO 11171, IP 577, IF PM FA and IP 577, DEF STAN 91-91, will really make this instrument lead the way in turbine aviation fuel and diesel testing.
"The fact that we are now an official sensor integrator for PAMAS – the market leader for high-quality liquid particle counting systems – underlines our commitment to providing our customers with a range of high quality solutions."